WE'RE THE GLUE THAT CONNECTS EVERY PHASE, EVERY CHALLENGE AND EVERY CONTRACTOR
By charting the way forward and proactively identifying and managing potential risks, we can prevent problems and provide efficiencies in the design/construction process. It's our job to think of everything that might happen and make plans accordingly.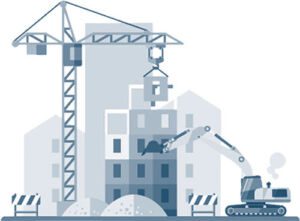 UTILISING LEADING TECHNOLOGY AND MAKING 3D DIGITAL MODELS AVAILABLE TO CLIENTS AND CONTRACTORS ON MOBILE DEVICES INCREASES CONSTRUCTION ACCURACY, IMPROVES COMMUNICATION, TRANSPARENCY AND REDUCES ON-SITE ERRORS.
A robust body of knowledge, skills and disciplines is at the foundation of everything we do, and this is the product of education and experience. No two projects are the same, so we create a customised execution plan for each new mission. With Complete Projects, you always get the benefit of proven methodology counterbalanced by agility, flexibility, and ingenuity. We're prepared to boldly go where you need to go, providing the skills and support that will get you there on time and within budget. We bring the very best people together for every project we are involved in.
CONSTRUCTION COMPANIES BUILD BUILDINGS, GREAT PROJECT MANAGERS BUILD LASTING RELATIONSHIPS
Complete Projects offer a concept to completion and ongoing operation service. The built environment is where we thrive and creating great space is our business. We offer a fully collaborative service where all stakeholders in a project are brought into the process at inception, and remain updated and informed throughout the entire process. Our design and project management systems have been proven internationally to reduce cost, time and error. By delivering a fully inclusive digital model and an integrated project plan, we find meetings, pricing, scheduling, reporting, documentation and facility management are kept simple. Whether you require the complete design and build service or anything in between, we can tailor our services to meet the requirements for any aspect of your project.